Choosing the Right Amex Credit Card for You- Offers to Know Before You Apply
Choosing the perfect credit card can be stressful. It can be stressful even after you narrow it down to one specific provider. American Express is a company that gives customers many diverse options in credit cards. If you want to make a smart choice that gives you peace of mind and comfort, you need to review all of your available options with great care and diligence.
Getting approved for a credit card is just the beginning. Your goal should be to be a responsible and knowledgeable person who understands all of the ins and outs of specific cards. Your priority should be to understand all of the benefits they bring to the table. No two Amex credit cards are exactly the same, after all. Since 1850, the American Express company has been providing financial services to its customers. Now, you don't need to simply own a generic American Express credit card, you can actually get one that has special benefits, rewards, and perks. These are tailored to the specific ways in which you use the credit card. American Express credit cards have become more individualized, which one is right for you?
The Blue Cash Everyday Credit Card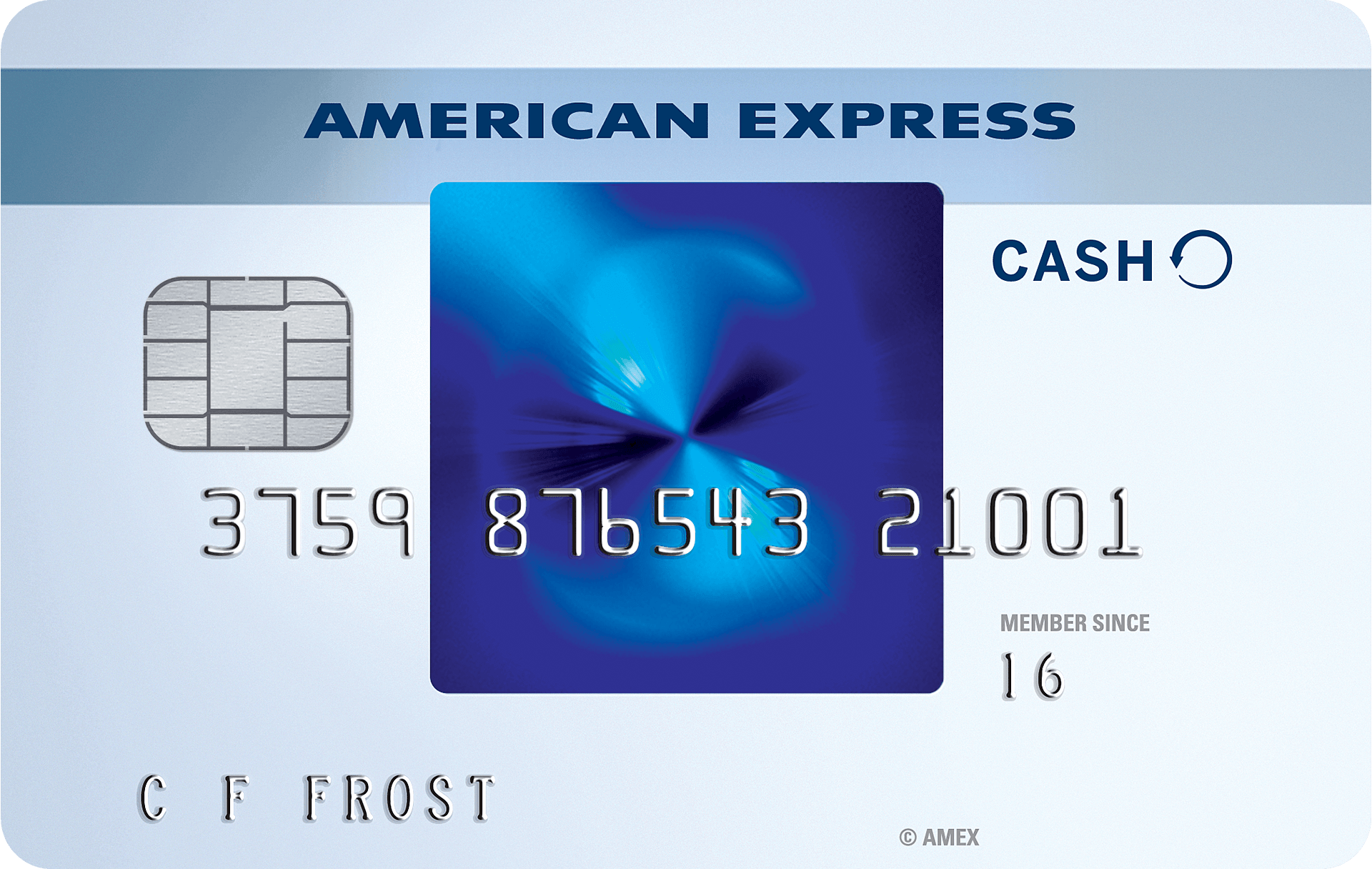 The Blue Cash Everyday credit card doesn't have a yearly fee. It gives people the convenience of 0 percent APRs (annual percentage rates) that go toward both balance transfers and purchases. This lasts for a total of 15 months. People after that get access to APRs that are variable. This APRs are anywhere between 13.99% and 24.99%. This card can be suitable for people who want to get cash back without having to deal with yearly fees. People who have these cards can have balances complete with interest. If they want, they can also cover their balances entirely on a monthly basis. People can get cash back as "Reward Dollars." People who are searching for flexibility in their payment approaches regularly select this credit card. This card can come in handy for people who are handling all of their basic costs every month. It can come in handy for those who are completing bigger purchases as well. It comes with travel benefits such as travel accident insurance and vehicle rental damage insurance.
The Amex Everyday Credit Card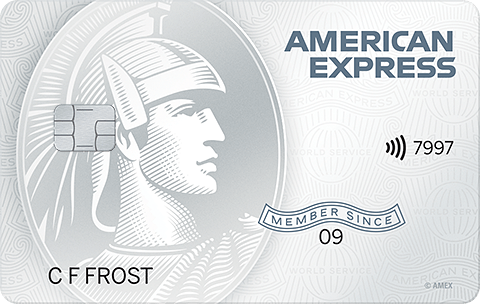 The Amex Everyday credit card doesn't have a yearly fee, either. This is another credit card that's suitable for people who prioritize payment flexibility. It enables people to earn significant points. It gives them the opportunity to rack up points while grocery shopping in the United States as well. Travel benefits that come with this credit card include international assist hotline access, travel accident insurance, and vehicle rental damage and loss insurance. People who experience vehicle accidents and who are stuck on the road can rely on this credit card's benefits, too. Other advantages that are linked to this credit card include fraud protection, yearly assessments, dispute resolution help, mobile apps, and phone dropping assistance. It can make a strong credit card choice for people who regularly rely on both Ticketmaster and Shoprunner.
The Premier Rewards Gold Card
The Premier Rewards Gold Card credit card is yet another available option. This American Express card doesn't have a yearly fee. It doesn't have any interest charges at all, either. That's due to the fact that the people who have this credit card pay their balances off completely every month. This card is linked to numerous features. It doesn't call for any transaction fees that apply to foreign purchases. Other diverse travel benefits that are part of this credit card are individualized travel service, The Hotel Collection access, baggage insurance plans, first-rate roadside assistance, car rental damage, and loss insurance and, last but not least, airline fee credits. Some other features that come with this credit card are in-depth annual summaries at the end of the year, mobile apps and convenient card member services. People who have this card can rely on various entertainment and shopping perks, too. They get access to comprehensive return protection, first and foremost. They get access to helpful "dropped phone" guidance. Options in entertainment are abundant and varied. If you get approved for this credit card, you should learn about all of your options in advance. It provides users with many advantages.
Frequent Traveler
If you travel a lot on Delta Airlines, then you might like the Gold Delta SkyMiles America Express Credit Card. You can earn 30,000 bonus miles after spending $1,000 within the first 3 months. The Gold Delta SkyMiles America Express Credit Card allows you to earn 2 miles for every dollar that you spend on Delta Airlines. You can earn 1 mile for each eligible dollar that you spend. Another nice benefit is the First Bag Free Check Benefit. Experts calculate that this might save you up to $200 on a round trip. The Priority Boarding perk allows you to go to the front of the line. For the first 12 months, you can enjoy a $0 introductory annual fee.
Cash Back Rewards
Would you like to earn Cash Back on your credit card? The details of each card offered by American Express can help you decide which is right for you. For example, the American Express Cash Magnet Card allows you to earn up to $250 Cash Back. Wouldn't that be nice? Surely, you could find something to spend that money on. For the first 15 months, you will have a 0% APR on balance transfers and purchase. Thankfully, there is no annual fee with the American Express Cash Magnet Card. You can earn Cash Back of 1.5% on all your purchases. Furthermore, you can get an additional $100 statement credit once you have spent $6,500 more within the first 12 months. Shopping with your credit card never felt so good.
Upgrades
The details of each card offered by American Express might show you how to benefit from a brand that you already use. Or, it could help you upgrade to luxury level accommodations. The Hilton Honors American Express Ascend Card could be ideal for those who stay at the Hilton Hotels regularly. You can choose from more than 5,400 Hilton properties in 106 countries. You can earn up to 125,000 Hilton Honors Bonus Points with the Hilton American Express Credit Card. You need to spend $2,000 in eligible purchases within the first 3 months to qualify for other perks.
Tips On Using The Phone App
There is also a wonderful American Express Mobile Phone App for collecting, managing and controlling your Membership Rewards. Here are some tips on using the phone app. You must have at least 1,000 Membership Points in your account before you can use the app. During a purchase, the app will prompt you to see if you want to use points for it. This benefit is for Basic Consumer & OPEN Card members. Follow these tips on using the phone app to get the most out of your American Express credit cards.
What To Watch Out For When Using These Cards
When you apply for these credit cards, there will be a myriad of benefits to choose from. Think about how you want to use the card. What to watch out for when using these cards? Don't assume that you qualify for a certain rate unless it is clearly stated. Usually, you might need to make a certain amount of eligible purchases within a certain period of time to qualify for certain rewards. What to watch out for when using these cards? Also, the rewards programs are based on eligible purchases. Therefore, you need to find out which purchases are eligible and which are not. The eligible purchase might change based on the time of the year.
How often do these cards report to the credit bureaus?
As you become more advanced in terms of credit card knowledge, you will realize that timing matters. If you can get credit before a negative charge is added to your credit score, then you can get a better credit card. So, how often do these cards report to the credit bureaus? In general, the credit cards will report to the bureaus every 30 to 60 days or so. You might be surprised to learn that even credit card bureaus make mistakes. Under the Fair Credit Reporting Act (FCRA), you have many rights. You need to protect these to have the highest credit score.
What Are Some Of Your Consumer Rights Under FCRA?
You have the right to a free annual credit score. This credit score must be accurate. If some negative event was used against you, you have the right to know about this. You also have the very important right to dispute inaccurate or incomplete information. Protect your credit score accuracy, so you can qualify for the best American Express credit cards.